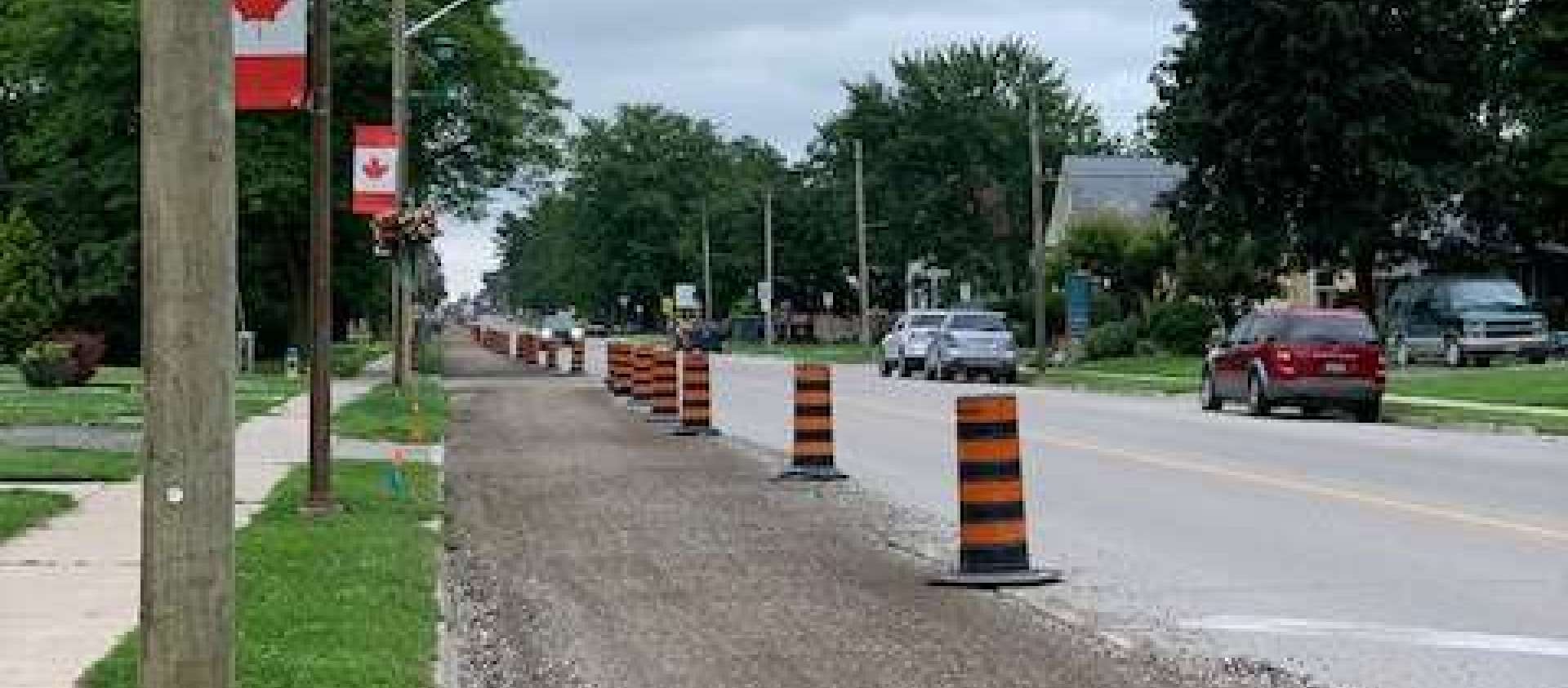 Funding was announced last week and construction has already begun on the Main Street waterline! Expect delays over the next few weeks and please be careful when travelling through the construction area to keep all workers safe.
The funding for this project has been provided through the Green Infrastructure Stream of ICIP.  SWM will receive funds from the Government of Canada in the amount of $781,440 and $651,135 from the Provincial Government to replace the existing Main Street watermain in Glencoe with a new and wider pipe, install 12 new fire hydrants and replace the connections to private water services. 
This much needed work will prevent future drinking water advisories, increase water flow and reduce maintenance costs.  Glencoe's Main Street watermain has been in need of replacement and re-sizing for several years which makes this an exciting project that will translate into cost savings for water customers with less water system repairs anticipated in the future.
We anticipate that if all goes well the waterline replacement should be complete before the end of September.  Weather is always a factor in construction time frames - the team will do their best to keep the inconvenience to you at a minimum.  Thank you for your patience.