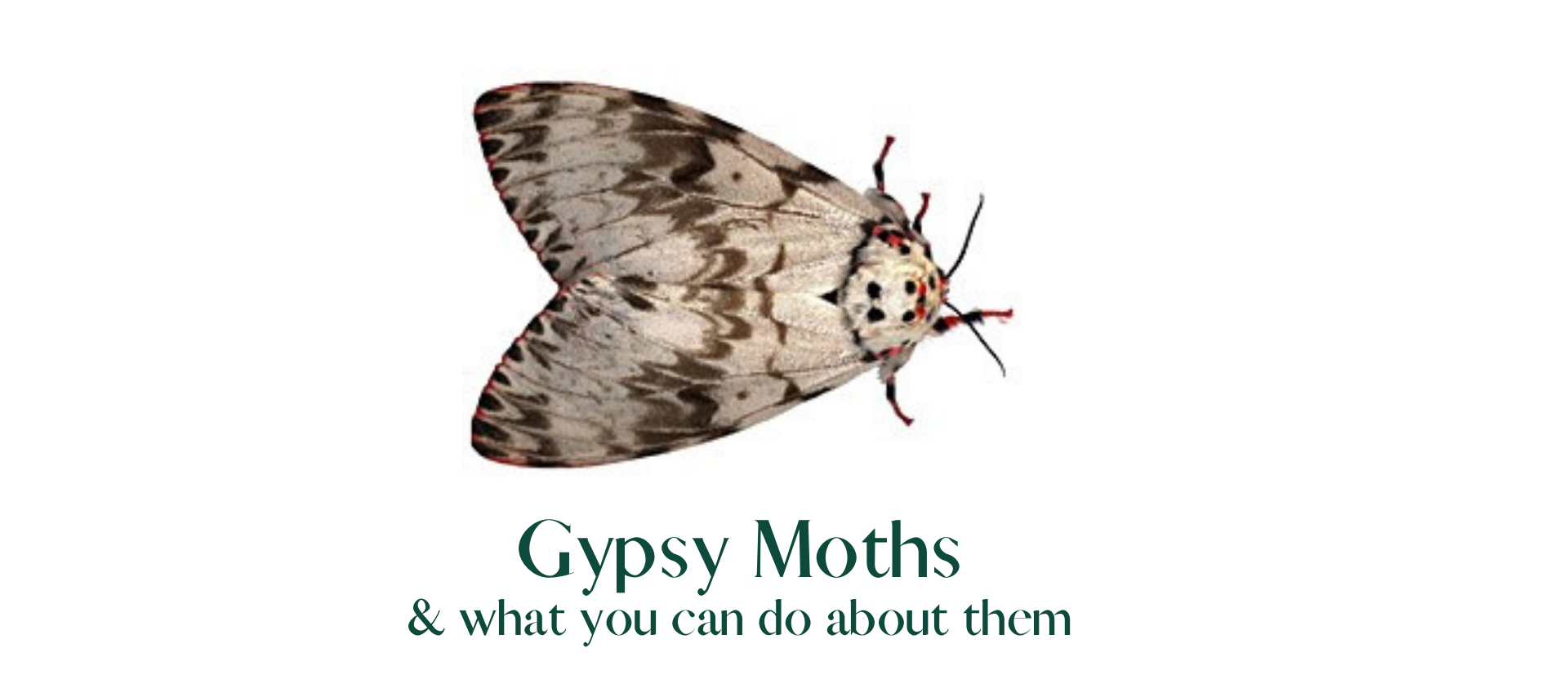 Gypsy moths are destroying trees across our Province at a rapid pace.  They appear in late July or August.  Males are greyish brown while the females are larger and whitish with darker zigzag marks.  Like other moths, the Gypsy moth start as caterpillars (larvae) that are brown or black.  As they grow, bumps develop along their backs with course black hairs - later as they grow, they become a charcoal gray with a double row of five blue and six red dots on their back.  
Gypsy moth larvae feed mostly on the leaves of deciduous (leafy) trees but also some coniferous (evergreen trees).  One insect can eat an average of one square metre of leaves.
According to an Ontario government webpage about gypsy moths https://www.ontario.ca/page/gypsy-moth, there are some control options that can be tried at various stages of its life cycle:
August to mid-April remove the egg masses and discard
Mid-April to mid-May apply biological pesticide to the early stage caterpillars
Mid-May to June attach burlap bands on tree trunks and discard the late stage caterpillars
June to mid-July remove by hand and discard the pupae
If you choose to spray, please be cautious of when you spray as it may have a minimal effect on the larva and could kill beneficial pollinators like butterflies and moths. It is anticipated that after 2 years of large populations, the gypsy moth numbers may begin to decrease as they have in the past.
For more information about gypsy moths, the damage they can do to our trees and tips on how to control them on your property, visit the following sites: