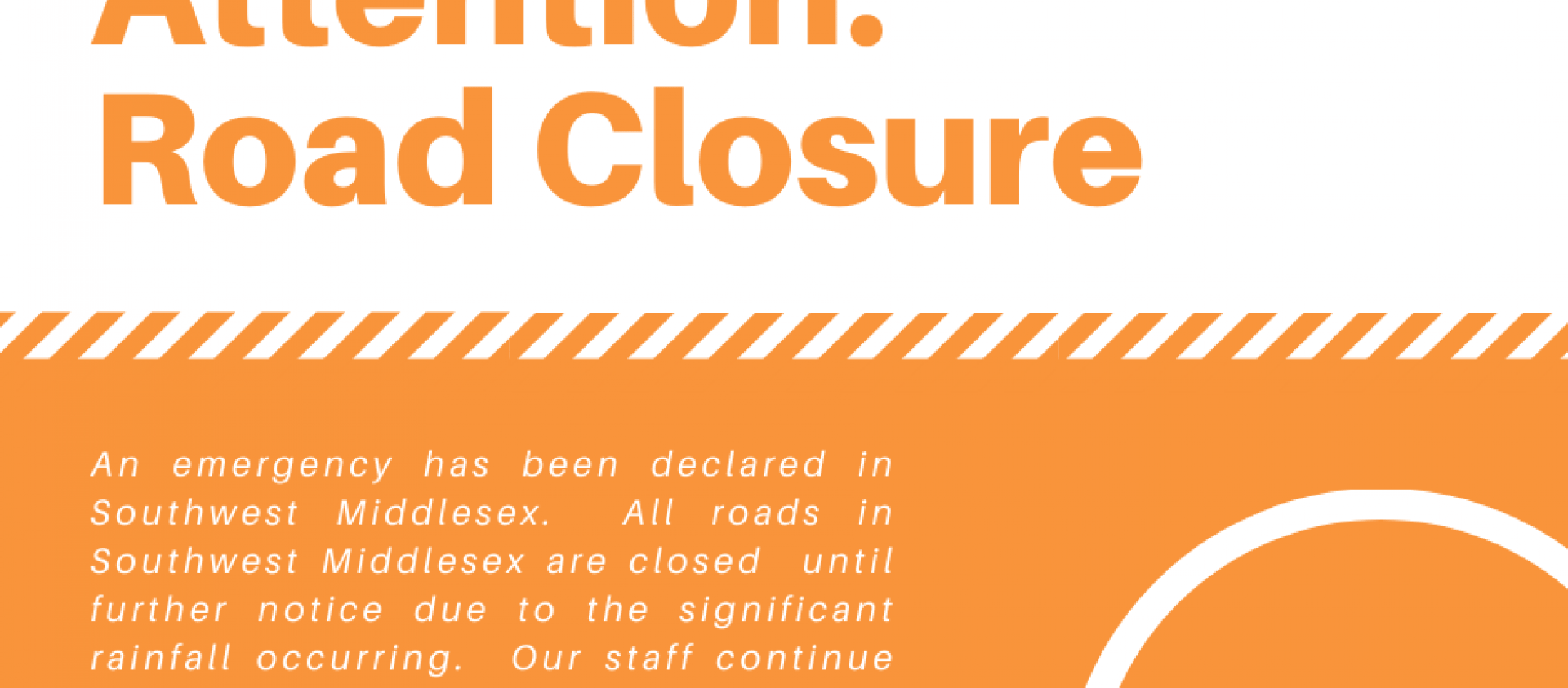 FOR RELEASE ON September 22, 2021
Contact:  Jill Bellchamber-Glazier
Tel.: (519) 287-2015 ext. 8109
Email:  @email
Website:  www.southwestmiddlesex.ca
 
Emergency Weather Event – Road Closure
GLENCOE, ON, September 22, 2021
On September 22, 2021, Mayor Mayhew declared a significant weather event for the Municipality of Southwest Middlesex. 
Due to the current weather situation, Southwest Middlesex is closing all local roads to the public until further notice.  We are closing our local roads for your safety.  Because of the number of water breaches of our roadways, we are unable to place "Road Closed" signs at every location where the breaches are occurring.   
You may have noticed vacuum trucks in areas where SWM has sanitary system.  Please do not call OCWA for one of these trucks as their purpose is only to alleviate the excess load on our sanitary system.  
We ask that if you are currently in transit please travel with caution, drive slowly and watch closely for areas where water may be ponding or moving across the roadway.  These areas are dangerous to travel through so please take an alternate route to get to your final destination if you encounter an area of concern.
Our staff are continuing to monitor the situation and we will update you as we have more information.  Thank you for your cooperation.
####