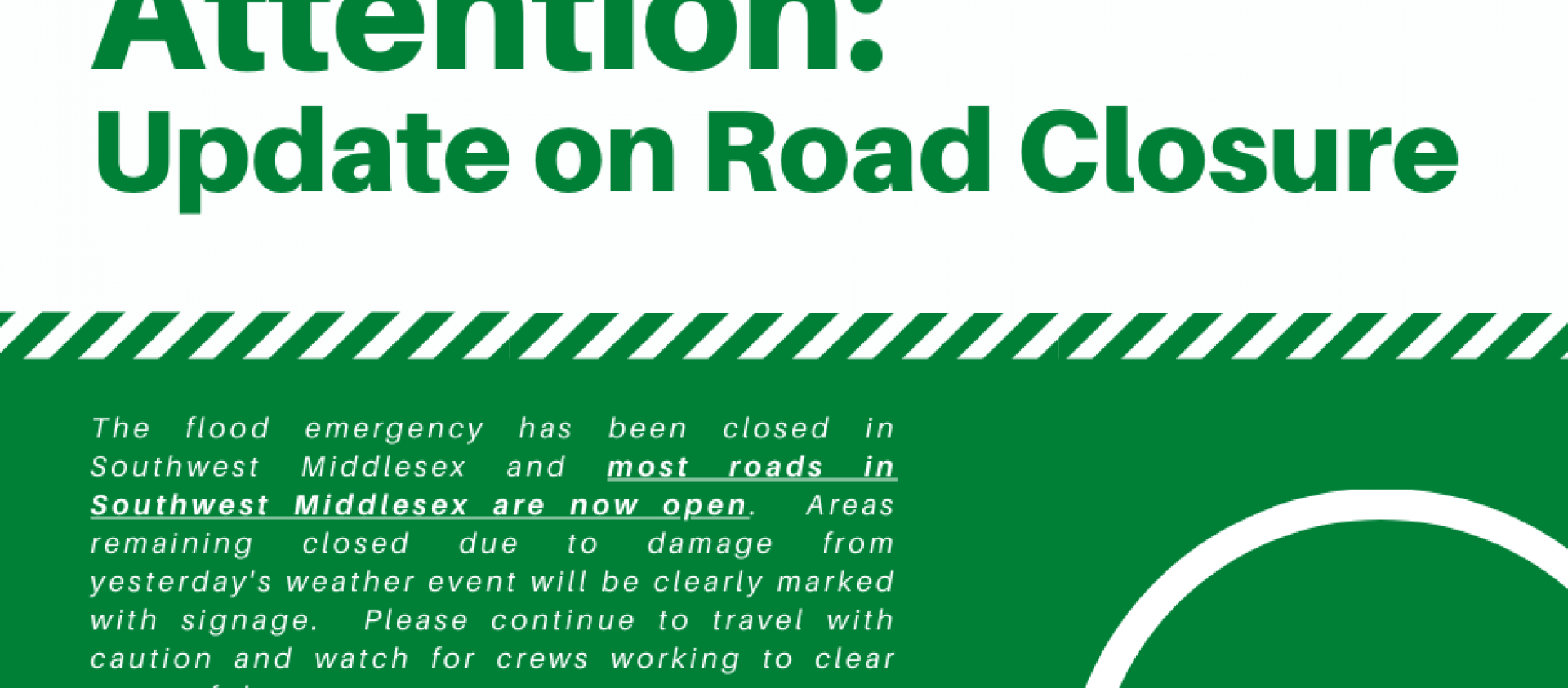 FOR RELEASE ON September 23, 2021
Contact:  Jill Bellchamber-Glazier
Tel.: (519) 287-2015 ext. 8109
Email:  @email
Website:  www.southwestmiddlesex.ca
Emergency Weather Event – Road Closure Update
GLENCOE, ON, September 23, 2021
On September 22, 2021, Mayor Mayhew declared a significant weather event for the Municipality of Southwest Middlesex. 
Road conditions have improved overnight and Southwest Middlesex is opening local roads to the public immediately.
We ask that you continue to travel with caution, drive slowly and watch closely for areas where water may be ponding or moving across the roadway.  Crews continue to assess and are working today to address the damage. 
Thank you for your cooperation.
####