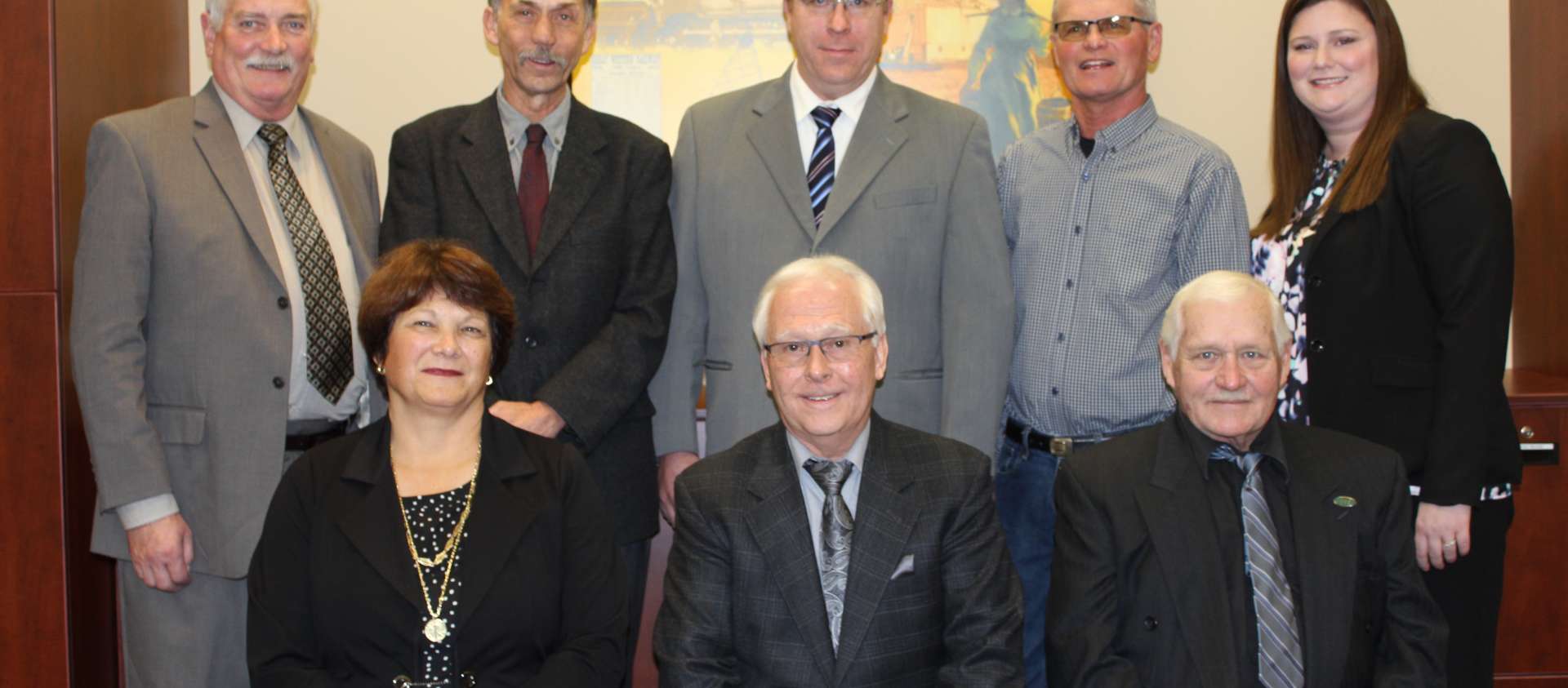 DISCUSSION ON JUNE 9, 2021
For further details on items discussed, please view the agenda
A moment was taken at the start of the meeting to recognize the two national tragedies that have been in the news recently being the heart breaking news of the confirmation of the burial site of 215 children on the grounds of the former Kamloops, BC Indian Residential School and the sad news of an Islamaphobic attack that took place in London ON last Sunday evening.  The Deputy Mayor noted that "there is no place for hate in Canada - hate has deadly consequences".  A moment of silent reflection was taken to honour the families, communities and friends impacted by both of these events.
Drainage matters included:
Court of Revision for the Towers Drain (Ward 1) where no changes were made to the proposed schedule of assessment for the drain.
Frederick Marsh Drain (Ward 3) Meeting to Consider the Engineer's Report was held.  This drain mostly consists of a large culvert to allow better access to farmland.
McFarlane Drain (Ward 1) Meeting to Consider the Engineer's Report was held.  This drain has received maintenance which revealed the need for a new larger culvert for accessing farmland.
A Mutual Agreement Drain was approved between the owners of Lot 26-27, Con. 6 (Brooke-Alvinston), Lot 1 Con 11 and SWM.
Section 78 Drain Improvement Request for the Gardiner Drain.  This is for aessentially relating to a relocation of an existing drain in Ward 1.
Kelly Drain tender results were presented with the contract being awarded toMcNally Excavating subject to no appeals being received,
Council held the public meeting for the Community Improvement Plan (CIP) providingan opportunity for public comment on the draft CIP.
All comments received will be reviewed and where possible incorporated into the document for final review by Council on June 23, 2021.
Finance prepared reports for council:
to consider the application of interest and penalty.
renewal of the insurance for the period of June 1, 2021 to May 31, 2022 at a cost of$259,885.80 which is less than projected for the 2021 budget amount.
purchase of facility scheduling software at a cost of $9,972.06 - Book King
purchase of budget software at a cost of $92,067 - Questica
Council approved the selection of Cornerstone Architecture at a cost of $243,000 for the completion of the renovations to the Glencoe Arena and Curling Club.
Cornerstone are also involved in the design and overall management of the Day Care project in Glencoe.
In Brief
General Business of Council:
May 12, 2021 Council Meeting minutes
Vouchers
May 2021 Building Report
Correspondence Action - Support of resolutions of:
Township of Archipelago concerning micro-plastics.
Ekcoe Central to be invited to come back at budget time with a request for funding.
Support of SCRCA membership plan
Adopted By-laws to:
Provisionally adopt the Frederick Marsh Drain & McFarlane Drain-Zwambag Culvert (1st & 2nd readings)
Confirm the proceedings of Council - June 9, 2021