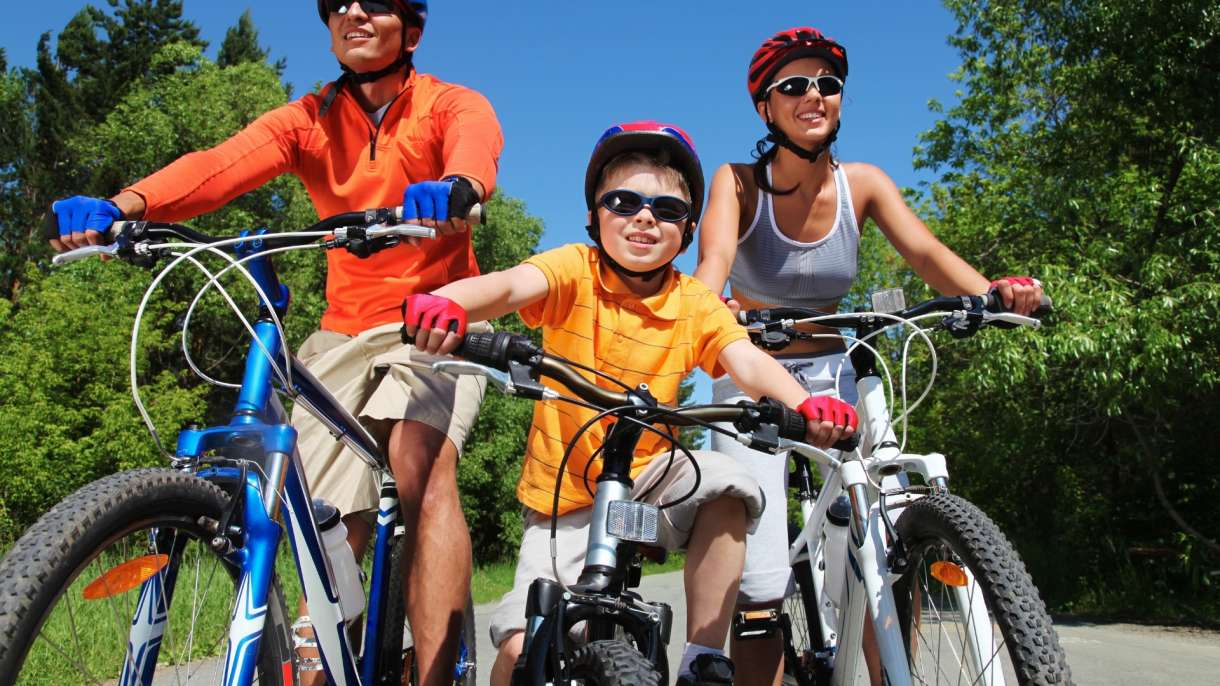 For Questions Contact:
Alex Yardy
|
Job Title
Recreation and Facilities Supervisor
Email
ayardy

[at]

southwestmiddlesex.ca
|
ext.
Greg Storms
|
Job Title
Director of Operations
Email
publicworks

[at]

southwestmiddlesex.ca
|
ext.
Ashley Parker
|
Job Title
Recreation Coordinator
Email
aparker

[at]

southwestmiddlesex.ca
|
ext.
One of the Municipality of Southwest Middlesex core services is community recreation.  We offer a variety of facilities and outdoor spaces for residents to enjoy.  These areas include parks, trails, playgrounds, conservation areas, an outdoor swimming pool and splash pad, basketball courts, arena, and community centres.  We also offer a variety of services for residents of all ages and abilities (infant to senior).  Our programs include sports, arts and culture, aquatics, workshops and fitness.  Many programs are offered through external groups and organizations cooperatively with the municipality.  In addition, we help facilitate community events across the Municipality.
Recreation Master Plan

Southwest Middlesex Recreation Master Plan

The Municipality of Southwest Middlesex has completed a Facilities & Recreation Master Plan to identify community priorities for parks, recreation and culture services over the next ten years.  The plan was approved by council on September 15, 2021.

Through public input and research, the Master Plan is a guiding document to address changes in the community and emerging trends.  In concert with other guiding documents (such as the Municipality of Southwest Middlesex Strategic Plan), the Master Plan will assist the Municipality and stakeholders in making strategic investments to ensure a healthy community and improve the quality of life for residents.

 

The Facilities & Recreation Master Plan explores several areas including:

Recreation and cultural facilities;
Recreation and cultural programs, activities, and events;
Parks, open spaces and trails; and
Service delivery policies and practices.

The plan is designed to be in effect over a period of ten years and is a living document which will be updated as we move forward.
Aquatics

Southwest Middlesex has one outdoor swimming pool and splash pad located at 138 North Street in Glencoe.  During the summer months, enjoy our heated outdoor community pool which offers many aquatics programs from June until September such as Aquafit, Lane Swim, Public Swim, Red Cross Swim Lessons, Bronze Cross Programs and the Glencoe Gators Swim Team.  There are also free swims offered throughout the summer.

Our swimming pool is now closed for the season.  We look forward to seeing everyone next year.  

Heated Outdoor Swimming Pool - 6 lane, 25-metre competition pool with shaded spectator area 

 

Splash Pad
closing September 24, 2021

 
Recreation Programs

Southwest Middlesex is expanding available programs.  Our goal is to provide programs that cover individual abilities through all age ranges.  Enjoy our programs with the changing seasons.  

Come try one soon!  Our current available programs are listed on our events calendar.
Parks and Trails

Southwest Middlesex has many parks for you to enjoy.  Our parks beautify and enhance our areas where you can learn, play or just relax.  Our local horticultural society also adds to the beautification within Southwest Middlesex by planting the beautiful annuals that you see each year at the train station, the municipal office planters by the front door and other locations.

Arboreta - both located on Longwoods Road (Strathburn Park at 3607 Longwoods Road and McArthur Park at 4423 Longwoods Road)
Trails (includes all trails in Middlesex County)
Local Clubs, Groups & Organizations 

Child & Youth Organizations

 

 

 

 

Sports Organizations

 

 

 

 

 

 

 

 

 

 

 

Recreation Businesses

 

 

 

 

 

 

 

Other Clubs, Groups, Organizations and Services

 

 

 

 

 

 

 

 

 

 

 

 

 

 

 

 

 

 

 

 

 

 

 

If you would like to be added to the clubs, groups and organizations section please email aparker@southwestmiddlesex.ca